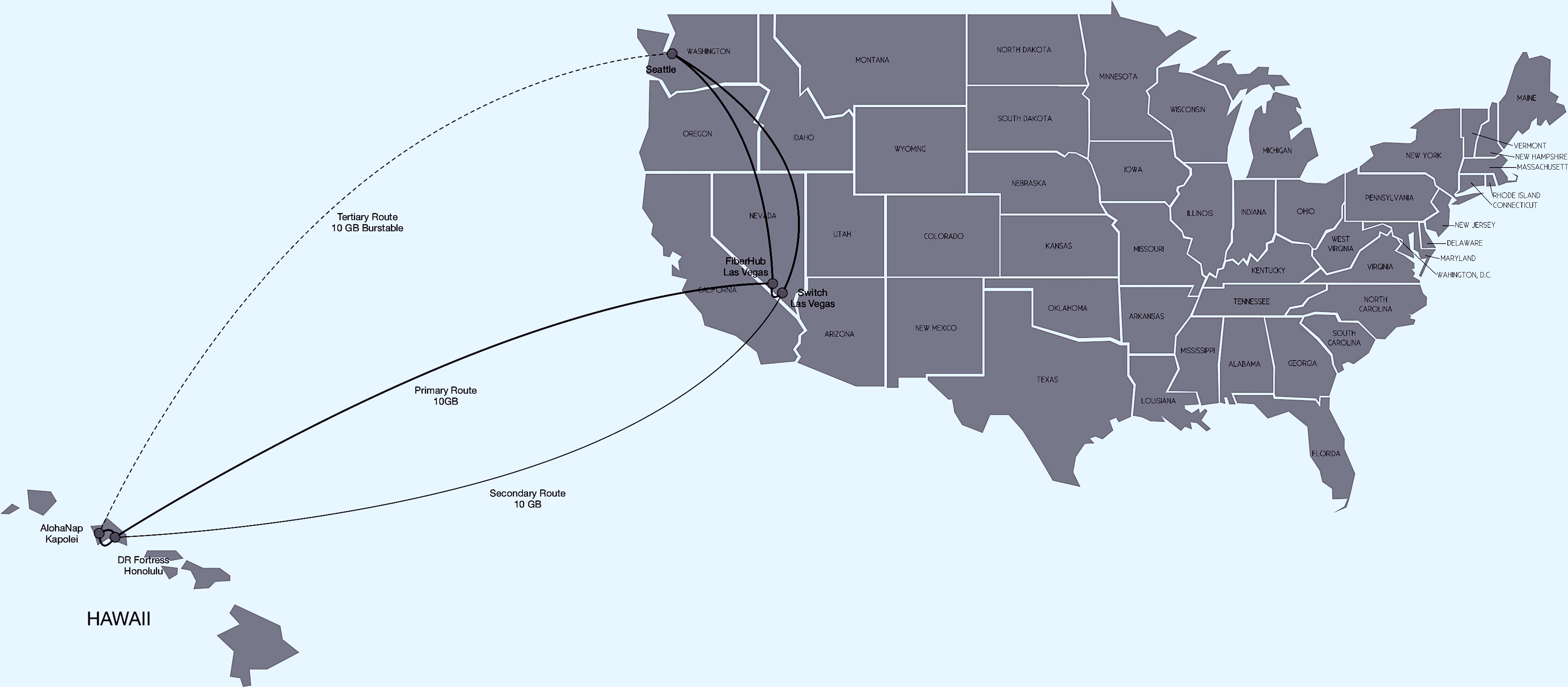 IP WAVE is a Trans-Pacific Internet Network built to help enhance the demands here in Hawaii.  IP WAVE was built in order to expand Global Internet Carriers access to the State.  It also allows direct Metro-Ethernet connections to anywhere in the Main Land USA,  which can change the possibilities of your current business need.
IP WAVE is built as a tertiary failover 10 GIG network to and from our 2 Hawaii Datacenters to our 3 Mainland Datacenters. Each independent 10 GB wavelength can be quickly upgraded to 100 GB if a capacity increase is needed/neccessary. Additionally, the 3-route design allows us to use both primary and secondary routes for independent traffic while maintaining our tertiary Northern route for failover.
The entire network is powered by Ciena Wave Logic hardware allowing for true carrier service as well as a Sub 30 ms failover should any network issues arise.